1st Place – Delta Gamma Chapter, Nassau County NY
2nd Place – Delta Beta Chapter, Dallas Texas
3rd Place – Delta Zeta Chapter, Nassau County NY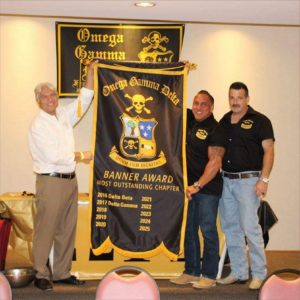 Corporate President Mike D'Apolito presents the 2017 Most Outstanding Chapter Banner Plan Award to Brother Tony Torcasso, President and Brother George Whiting Vice President of Delta Gamma Chapter, Nassau County. Below – Brother Joe Mauro Chapter Vice President and Brother Frank Dixon of Delta Beta Chapter-Dallas accepts the 2nd Place Banner Award Trophy and Brother Phil Cigna President of Delta Zeta Chapter, Nassau County accepts the 3rd Place Banner Award plaque.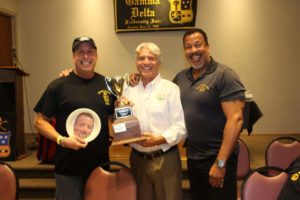 2nd Place Banner Award Trophy.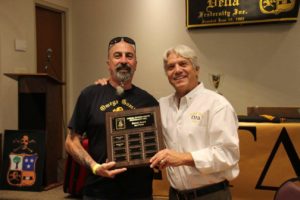 3rd Place Banner Award Plaque.