To Have Your Business featured on Brother Spotlight free of charge please email us at: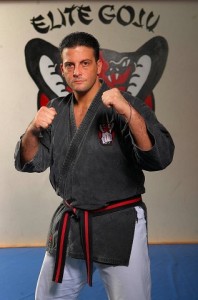 Brother Dave Herman, Alpha Psi '91
Yodan – Fourth Degree Black Belt
Owner
New Generation Karate
"A Black Belt School"
1081 Hempstead Turnpike
Franklin Square, NY 11010
Located three blocks west of New Hyde Park Road on Hempstead Turnpike
NGK is a school of higher learning, in which students learn to empower themselves and raise their level of personal success through the practice of the martial arts. NGK incorporates a combination of techniques and principles from a variety of Martial Arts styles including Elite Goju Karate, Kickboxing, Judo, Brazilian Jiu Jitsu, Traditional Japanese Jiu Jitsu, and Kobudo (Martial Arts Weaponry) all of which provides students with a well balanced, "street smart" self defense system. Most other styles of martial arts tend to focus on just individual areas of self-defense. Combining the best of many styles into a blended system gives NGK students the advantage they need to protect themselves in virtually any situation.
New Generation Karate offers the following programs:
Adult Program
Teen Program
Karate Kids Program
Little Dragons Program
American Freestyle Program
Student Development Program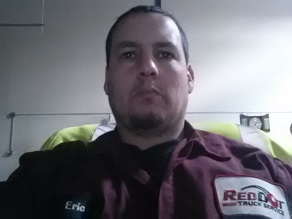 Brother Eric Ostrander, Beta'91 Hawthorne N.J.
Owner/CEO
REDDOT TRUCK SERVICE
259 New Road, Parsippany, NJ 07054
http://www.eandatruckservice.com/
Reddot is on the road 24/7/365, we specialize in emergency road service for tractor trailers. For the 'big rigs' we carry almost everything such as brake chambers, brake lines, governors, leveling valves, fittings and much more. We also do some car emergency road service such as oil changes, brakes, suspension, tune ups and front end work. For further information please feel free to call me at (201)574-3736 or (201) 637-5300. Thank You Brothers!!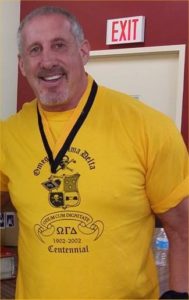 Brother Larry North, Delta Beta '14
Owner/CEO
Larry North Fitness 214-526-6784
5 Locations in the Dallas Area
Welcome to Larry North Fitness, a results-oriented fitness experience that will help you achieve your fitness, weight loss and overall wellness goals. Becoming a member of one of our fitness clubs is like becoming a member of our family. Our dedication is about more than just helping you maximize your health and fitness. Our one-on-one personal training helps you meet your goals and increase your overall confidence and quality of life. Select from personal training options, work out on your own schedule, or exercise with a group fitness class. Benefit from our state-of-the-art equipment, and tips and motivation from the industry's leading experts. A Larry North Fitness Club membership will propel you on your path to a healthier, happier you.