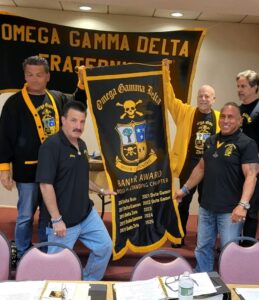 1st Place – Delta Gamma Chapter, Nassau County NY
Brothers Tony Torcasso, Chapter President (Bottom R) and George Whiting, Chapter Vice President (Bottom L) accepts the 1st Place Banner Award from Board of Director members Vinny Cosentino Top L), Chris Argento (Top C) and George Statler (Top R).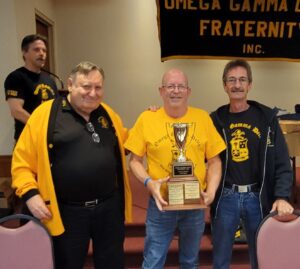 2nd Place – Delta Delta Chapter, Tampa Florida
Brother Tom Marano (C) and Mark Quering (R), Chapter President accepts the 2nd Place Trophy from Board of Director member George deJager (L). Brother George Statler in the background.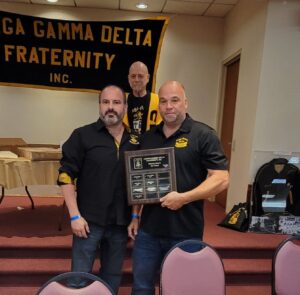 3rd Place – Delta Zeta Chapter, Nassau County New York
Brother Steve Piccolo(R) Chapter President and Brother Jerry Bileski (L) accepts the 3rd Place Plaque from Board of Director member Chris Argento.