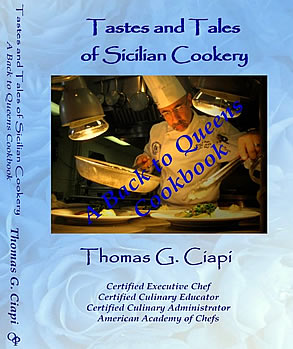 Taste and Tales of Sicilian Cookery by Brother Thomas Ciapi, Beta Chi '73.
This back to Queens cookbook is a Sicilian story of four generations of the Ciapi family with recipes, tales, and pictures from the neighborhood influenced by their great and proud Italian American Culture.
Available at Amazon.com and www.thomasciapi.com.